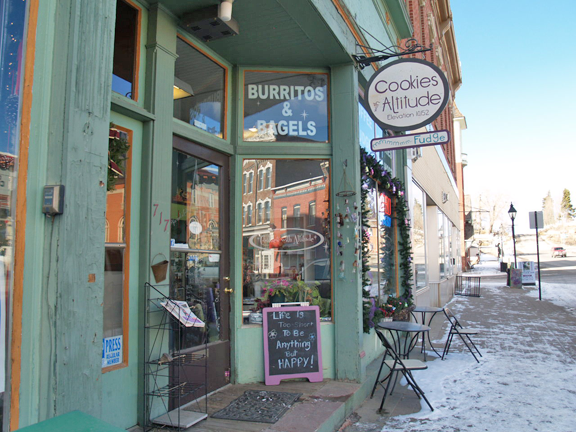 The highest cookie bakery in North America!

Cookies with Altitude specializes in baked goods made with all natural ingredients.

We think outside the cookie with additional food items including fudge, breakfast burritos, bagels and breads, hot soup and made- to-order baked goods! Gluten free products also available.

Check out our FACEBOOK page updates and deals.
Business ID: 1125873080 | Universal ID: 2a6fed30-ca62-5374-9ae7-d2d4efc56b6a